We are chiropractors
. Our
chiropractic websites
and
chiropractic newsletters
are geared toward your chiropractic office, as well as ours!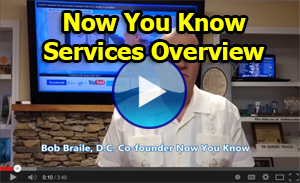 Our "ADJUSTable Websites" are the most advanced and focused websites for chiropractors available today, and include a free mobile website.

Our "Real-News Email Newsletters" are chiropractic newsletters for patients. Practice-tested and proven to be effective for educating and motivating your patients and you community while giving them the ammunition they need to make referrals.
As chiropractors, we also understand that you are busy in your practice and may not have the time or inclination to learn how to be a computer geek. For this reason, Chiropractic Websites & Educational Services by Now You Know are advanced yet user-friendly and simple to use. If you have any questions, please contact our friendly and knowledgeable staff for a free live online demonstration.