We are chiropractors and technology specialists who developed systems of technology to help chiropractors grow their practices and spread the message of chiropractic. We are not simply a marketing company that decided to sell websites to chiropractors.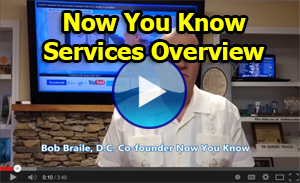 Growing a practice requires a combination of community outreach, and in-office education. It is for this reason that NYK bundles our services into "Systems". Implementation of the NYK systems ensures the most effective way to stimulate more new patients both online and through referrals.

Our chiropractic websites, chiropractic newsletters, and in-office Kiosk and CNS services are focused on changing minds and converting people to the chiropractic paradigm. Our user-friendly services can be easily implemented into any office and will yield results.

If you have any questions, please contact our friendly and knowledgeable staff for a free live online demonstration.