Good educational material translates into excited patients who make more referrals. For this reason we go the extra mile to put together the latest and most credible articles on chiropractic and health. The sample article below is just one of the six articles from this month's Now You Know Real-News Email Newsletter. We offer this single article to the profession as a sample of what your patients could be reading. Click here to see how your patients could be getting the NYK Real-News Email Newsletter.
---
Reduction of Labor and Delivery Time Due to Chiropractic Care
The Journal of Pediatric, Maternal & Family Health published a case study on April 3, 2017, documenting the case of a woman who experienced a shorter and easier birth due to chiropractic care. This improvement was compared to her first pregnancy and delivery where she did not receive any chiropractic care.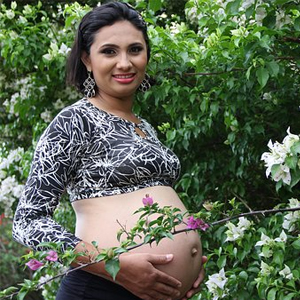 The study begins by noting that chiropractic care has been involved in the care of pregnant women since the early days of the profession over a century ago. The authors note that over 76% of practicing chiropractors report that the care of pregnant women is a part of their practices. This care is rendered for both musculoskeletal issues related to pregnancy as well as care for overall wellness during pregnancy.
In this study, a 28-year-old woman went to the chiropractor for evaluation and possible care. She sought chiropractic for a pain in her tailbone area as well as for wellness care. The woman believed that her pelvis had shifted due to her first pregnancy. She reported that after the delivery of her firstborn, she experienced pain and discomfort at her tailbone any time she sat on a hard surface. The woman reported that her first pregnancy went well, but that her delivery was very long and difficult. This was one of the factors in her desire to receive chiropractic care in anticipation of her second pregnancy.
Her history revealed that between the ages of eight and sixteen, she was a competitive gymnast and was receiving chiropractic intermittently during that time. She also noted that she did not receive any chiropractic care during her first pregnancy. Prior to her first pregnancy, she did not have tailbone pain. She later attributed her long and difficult labor and delivery as being the cause of the tailbone pain.
A chiropractic examination was performed and it was determined that multiple vertebral subluxations were present. Care was started to address the subluxations through a series of adjustments to the areas involved. After a number of adjustments, the woman reported a 50% reduction in the tail bone pain. She then became pregnant for the second time. The chiropractic care was continued to, hopefully, facilitate an easier delivery process.
As with her first birth, the woman decided to have her second child at home. She was supervised by the same Certified Professional Midwife (CPM) that attended her first home birth. According to the midwife, the woman's first labor and delivery time combined was 32 hours and 25 minutes. After chiropractic care, the midwife reported that the woman's labor and delivery times for her second child was only two hours and 45 minutes combined.
In their conclusion, the study authors note that chiropractic care during pregnancy is far more valuable than just symptomatic relief of musculoskeletal pains, and should be considered for the overall wellness and process of pregnancy. They stated, "This case report provides supporting evidence that subluxation centered chiropractic care on pregnant patients can have beneficial effects on the birthing process."