What Are your Patients Reading?
Good quality educational material translates into excited patients who make more referrals. For this reason we go the extra mile to put together the latest and most credible articles on chiropractic and health. The sample article below is just one of the six articles from this month's Now You Know Real-News Email Newsletter. We offer this single article to the profession as a sample of what your patients could be reading. Click here to see how your patients could be getting the NYK Real-News Email Newsletter.
---
Scoliosis Reduced in Boy through Chiropractic
The Journal of Pediatric, Maternal & Family Health published a case study on May 25, 2017, documenting the improvement in scoliosis in a young boy due to receiving chiropractic care. The Mayo Clinic website defines this condition by saying, "Scoliosis is a sideways curvature of the spine that occurs most often during the growth spurt just before puberty."
The study authors begin with an interesting historical overview of scoliosis. "Scoliosis is a word that stems from the ancient Greek word "skolios" which means curved or crooked," note the authors. "The first to describe scoliosis in writing was Hippocrates (460-370 BC)."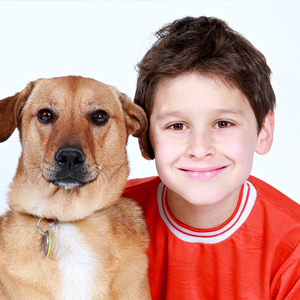 According to the American Association of Neurological Surgeons, scoliosis affects 2-3 percent of the population. The primary age of development is between 10 and 15 years. Scoliosis occurs at an even rate between boys and girls but seems to be more severe on average in girls.
Scoliosis is classified into three types: neuromuscular, congenital, or idiopathic. Neuromuscular scoliosis is when the curvature is secondary to another disease process such as cerebral palsy, spinal cord trauma, muscular dystrophy, spinal muscular atrophy or spina bifida. Congenital scoliosis is from a vertebrae that mal-forms during the development in the womb. Idiopathic scoliosis accounts for about 80% of all scoliosis and is determined when both neuromuscular and congenital scoliosis have been ruled out. This type is usually diagnosed during puberty.
Medically, the two options for treatment of scoliosis are bracing and surgery. Bracing is not effective for correction of a curvature and is used to try to stop a curve from getting worse up till the point where the patient is fully grown. Surgery is a drastic step that should only be used as a last resort in the most severe of cases. Surgery has many other long term issues and must be weighed against how severe the problem was in the first place.
In this case, a 7-year-old boy with a recent diagnosis of idiopathic scoliosis was brought to the chiropractor. There was no associated pain or complaints. The boy's mother was concerned due to the diagnosis and that she was told her son would need to wear a brace to prevent the curve from getting worse. The child was not taking any medications and had no other health issues.
A chiropractic examination was performed which included postural analysis, orthopedic testing, motion and static palpation, range of motion, and a spinal x-ray. The tests showed positive findings and the x-ray showed a considerable scoliosis curvature that was measured at 25 degrees. It was determined that there were subluxations present in the boy's spine, so a series of 16 chiropractic adjustments were given over a 5 week period.
After the 16 adjustments, a second spinal x-ray was taken for comparison. In this new x-ray, the scoliosis had decreased considerably, going from 25 degrees to just 11 degrees for a improvement of 14 degrees. Postural analysis also showed improvements over the initial examination. The boy continued to receive chiropractic adjustments at a reduced schedule.
In their conclusion, the authors of the study wrote, "This case shows a situation in which chiropractic adjustments seem to have a positive effect on reduction of the scoliotic curve in this 7-year-old male. It is possible that the subluxation plays a role in the development of scoliosis and managing them accordingly may improve curvature in certain individuals."